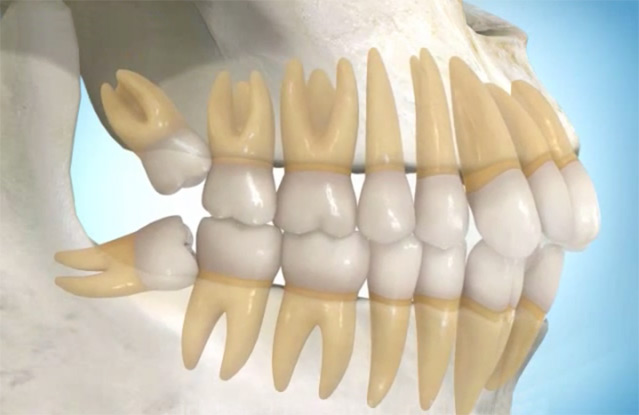 27 Mar

3 Signs of Wisdom Teeth Extraction

Do the terms sedation and Wisdom Teeth removal cause anxiety? Do you feel scared or worried of the effects of the surgery? There are 3 main ways to tell if this should be of some concern:
(1) Pain/Swelling in the back of your mouth or jaw:
This is a very common situation as this is the first crucial sign to wisdom teeth extraction. Basically these "Wisdom Teeth" want to petrude out of the gums. In most cases, the tooth is at an angle and often causes shifting in the permanent teeth.
(2) Hurting Jaw
If your jaw seems to hurt and feels very hard to open your mouth, you will find that the Wisdom Teeth are trying to make their way up to the surface.
(3) Not Sure? Visit our office.
Not only will our team be able to diagnose the problem, but they will provide a simple and convenient plan and an understanding of what needs to be done.
Our experienced professional dental team is here to assist and ensure that the situation is properly resolved and treated. Our diagnosis and treatment staff's procedure is second to none and not only leaves our patients looking their best but feeling their best as well!